Home and office HVAC systems that function in top working condition, are also regularly maintained. Our trained HVAC technicians are able to identify wear on parts that are a prelude to potential breakdowns in the future. Small worn and broken parts can be replaced before their failure affects a larger part of the overall system, leading to serious and more expensive repairs.
Expert HVAC Maintenance & Repair in the Greater Seattle area
The technicians at All Climate Heating & Air Conditioning are NATE certified heating and cooling experts who will do much more than just HVAC repair or maintenance on your system. We strive to provide excellent customer service while solving your HVAC issues. Thanks to consistent and ongoing training, our technicians are able to solve your heating or cooling issues the right way. We promise to treat your home with respect and finish each and every job to your satisfaction.
Manage Your HVAC Service Plan
Our HVAC Service Plan allows customers to set up a schedule of regular HVAC maintenance for their new or existing HVAC system which may help prevent costly repairs or breakdowns in the future. Our in-depth understanding of all types of HVAC systems gives us the insight and knowledge to offer our customers an unsurpassed level of service in the Puget Sound area.
Furnace break-downs during the freezing cold or wet weather may not only be uncomfortable, it may be dangerous to your health. Imagine the inconvenience and discomfort which can occur during one of our unpredictable hot days when an undiscovered damaged HVAC part fails leaving your family sweltering in the heat and unable to sleep at night. Our Maintenance plans not only save money, but will help to ensure that your heating or cooling does not break down when you need it the most.
See Our Furnace Only Maintenance Plan
See Our Furnace & AC/Heat Pump Maintenance Plan
HVAC Maintenance & Repair Service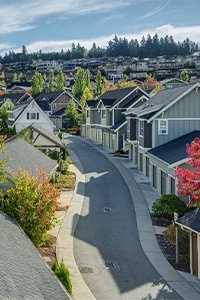 You never really know how essential your heating and air conditioning system is until it breaks down. And when an HVAC system fails, it is typically when it's working the hardest: during especially cold nights in the dead of winter, or during a sweltering summer day in the middle of summer. Don't let your HVAC unit fail when you need it most. Preventative maintenance can help you prevent an emergency when you least expect it. All Climate Heating & Air Conditioning recommends that you have your air conditioner inspected once per year in the spring, and your furnace inspected once per year in the fall. A quick annual diagnosis by one of our expert technicians is sufficient to catch eminent failures in your system.
Extend The Life of HVAC System with an HVAC Service Plan
Systems that are maintained on a regular schedule from the time of their original installation often have an extended use life. Because these units are never neglected or allowed to fall into disrepair, they always operate at peak efficiency, thus preventing any undue wear and tear to their parts and components. They are allowed to work at their peak efficiency at all times.
However, no system is perfect and even with regular maintenance, some repairs may be necessary from time to time. HVAC repairs that are performed promptly, efficiently, and effectively will also keep your system functioning smoothly. Our HVAC service plan provides for repair contingencies as well.
Heating & Air Conditioning Service Plans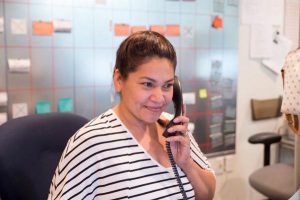 Life can be difficult, but keeping your home comfortable doesn't have to be. All Climate Heating & Air Conditioning offers equipment service plans to keep your home comfortable any season, any time of day. By enrolling in our annual service plan, you can have peace of mind knowing that we will remind you when your next service is due. Our certified technicians can help save your wallet by replacing smaller components to keep your system running. We take pride in keeping our clients warm through the coldest nights.
Serving the Greater Seattle area