A/C Repair, Heater Maintenance & Hot Water Heater Repair,Boiler Repair

Woodinville, WA, Carnation, WA, Shoreline, WA, Lynnwood, WA, Bellevue, WA & Issaquah, WA
AC Repair in Shoreline, WA | Heater Service Mountlake Terrace, WA | Boiler Maintenance Edmonds, WA
Boiler heating systems offer a number of unique advantages. From exceptional energy efficiency to more even, quiet, and gentle comfort, radiant heating provides the versatility to suit any size or style of home. To get the most out of your investment, whether into
new construction
installation, replacement, retrofit, maintenance, or repair, the professionals from All Climate Heating & Air Conditioning are the right call. We treat you as we would our own friends and family, providing prompt response, honest answers, and unmatched job performance across the Greater Seattle area.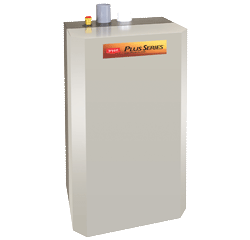 Top Quality Boiler Repairs, Maintenance & Installations
Family owned and operated, All Climate Heating & Air Conditioning maintains qualification as a Bryant Factory Authorized Dealer. After over two decades of peerless service, we know what it takes to maximize the value of your investment. We recommend only proven innovations, ensuring outstanding reliability, longevity, and satisfaction.
Call today for all your boiler service needs!
Our highly trained, NATE-certified, background checked technicians tailor design to suit and are proficient in all makes, models, and aspects of boiler service. All Climate Heating & Air Conditioning takes every extra step to exceed expectations throughout Redmond, Sammamish, Kirkland, Woodinville, Bellevue, Issaquah, and Carnation, WA.
Some benefits of boiler heating include:
No drafts, hot spots, or cold corners adds up to even heating and superior comfort.
Easy setup of multiple zones caters to personal preference and promotes cost savings.
Avoiding the introduction of dust and allergens, radiant heating creates a cleaner and healthier environment.
The option of heated floors offers unequaled luxury while trimming expenses.
Hydronic heating won't dry out the air, eliminating the need for a humidifier.
Water holds more heat than air, providing more efficient heating.
Design flexibility saves space.
Virtually silent operation.
Take advantage of towel warmers in your bathroom.
Boiler Installation
Proper Boiler installation will ensure longevity to any a boiler system. At All Climate Heating & Air Conditioning, we can offer you a new installation for a higher quality boiler system with updated features and better energy efficiency. Bryant products will help you stay comfortable in your home for years to come.
Boiler Repair Service
Proper maintenance of a Boiler will ensure optimal efficiency and longevity and may even extend your warranty as a key component to the long lifespan of a boiler system. Our technicians can provide scheduled boiler repair and maintenance to keep your system operating smoothly. If you are experiencing issues with your unit, contact our office right away. We will arrive promptly and begin to assess the system and once the problem has been determined, our technicians will begin repairing the issue and getting your boiler unit running smoothly again. We offer quality repair service and emergency after-hours repair.
To learn more about boiler systems, including Bryant products, installation services, repair, and maintenance, contact our office today. Call today to schedule an appointment for service or to learn more about what type of services we can provide for your home.

Serving the Greater Seattle area