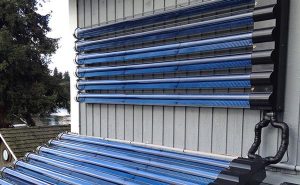 If you're looking for an energy efficient way of powering your home, look no further than solar energy heating systems. We offer solar panel heating system installation services where you can utilize the sun's energy to power your home and reduce the use of natural resources.
Benefits of Solar Panel Installation
Saves you money in the long-term, possibly tens of thousands
Reliable energy resource
Energy security – you can't run out of the sun's solar energy
Value increase on your home
Solar Panel Installation in Redmond, Sammamish, Kirkland, Woodinville, Bellevue, Issaquah, and Carnation, WA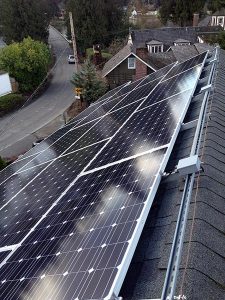 Our technicians are highly trained to provide the highest quality solar panel installation. Our solar panels are made with highly durable and quality materials. Solar panels that we install in the Greater Seattle area homes will meet all of your local regulations and guidelines.
We have a detailed process when you choose panels for solar energy in Redmond, Sammamish, Kirkland, Woodinville, Bellevue, Issaquah, and Carnation, WA:
Estimate Development: We will develop a detailed solar panel installation quote based off your home size, community guidelines, current energy usage, and your specific needs.
Schedule a Meeting: After we've developed your estimate – we want to go over it with you in person so you know all of your options.
Professional Installation Begins: After approval on the solar panel costs, we can then order the solar panels or solar energy systems. After we receive them, we can begin the installation process. We will set up days and times that are most convenient for you.
Does Seattle Receive Enough Sunlight to Power My Home?
Yes, Seattle receives enough sunlight to power your home. In certain circumstances, we may recommend other renewable energy options such as geothermal or cogeneration installation. Regardless, we'll always provide you with all of your options, so you can receive the best long-term comfort solution available.
Serving the Greater Seattle area